About Better Together Health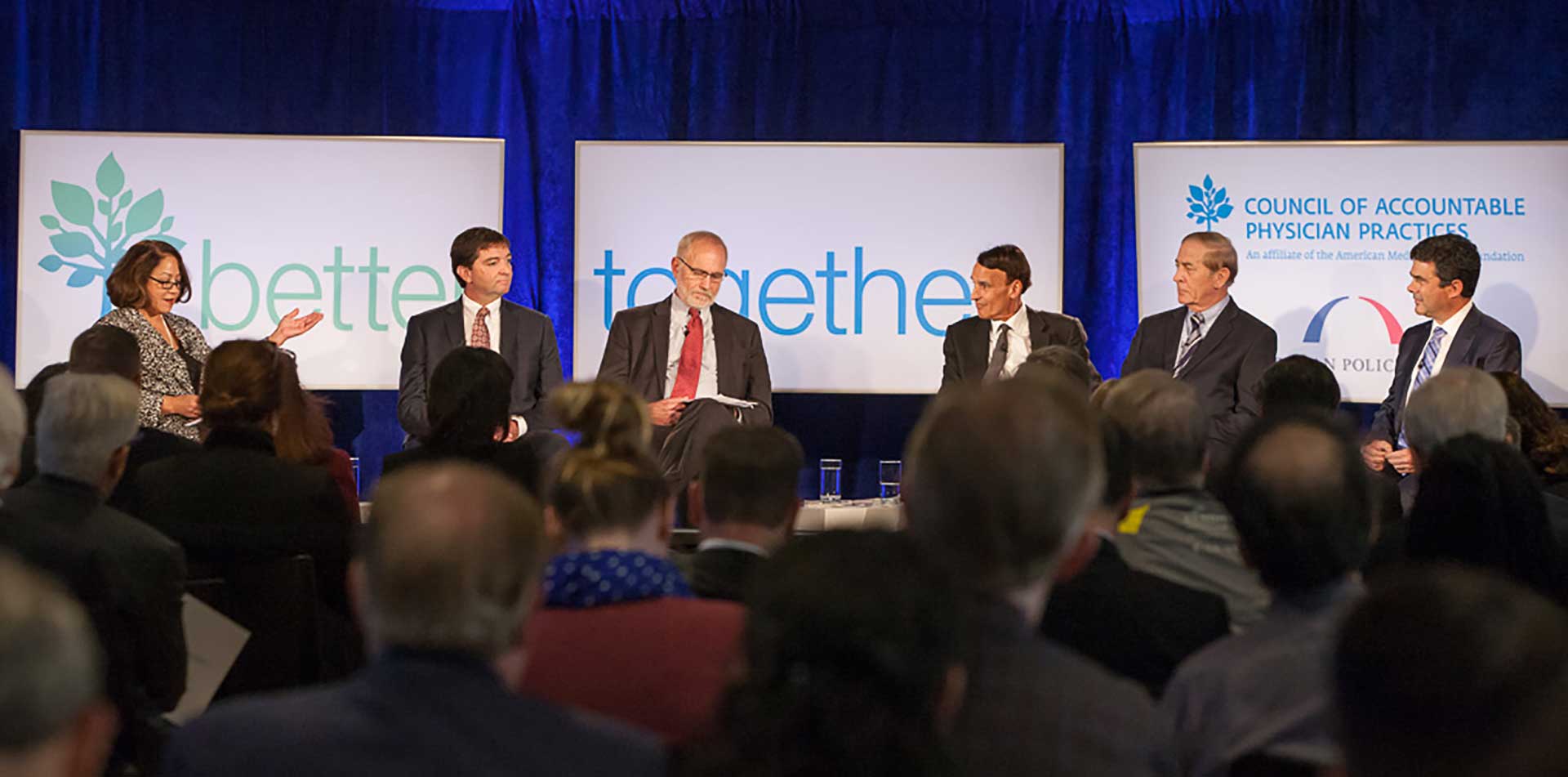 Better Together Health
Better Together Health is a project of the Council of Accountable Physician Practices (CAPP), an affiliate of the American Medical Group Foundation. CAPP is a consortium of some of the nation's most prominent physician-led health systems and medical groups that has, for more than a decade, been engaged in educating American consumers and policymakers about accountability in health care, the value of the multi-specialty medical group model, and the need for robust delivery system reform.
Listening to Patients, Physicians, and Health Care Purchasers
We continue to observe a persistent knowledge gap and low expectations surrounding the transformation in the care available to consumers in the post-ACA environment. Additionally, we are concerned that critically important voices — the voices of patients, physicians, and those who purchase health care — are conspicuously absent in the national dialogue.
As physicians and health care providers working in organized multi-specialty medical groups and health systems, we are committed to bringing the voices of physicians, care providers, and patients to the forefront of the national conversation on health care reform. We believe that without considering our perspectives about how care is delivered, America will be continue to be burdened with an expensive, fragmented system of health care. We believe that the status quo is not acceptable. Patients and physicians working with employers and health care purchasers should lead the way to finding solutions that serve us all. We are better together.