2017 — All Systems Go! Closing The Gaps in Cancer Care
Better Together Health 2017
All Systems Go! Closing The Gaps in Cancer Care
May 24, 2017 | The Center for Total Health, Washington, DC
The Council of Accountable Physician Practices (CAPP) and the American Cancer Society joined forces to showcase how coverage and accountable healthcare systems can improve survival and reduce morbidity for people living with complex conditions like cancer. Better Together Health 2017 featured stories of medical excellence and patient-centered care delivered by CAPP's organized systems and medical groups, plus an exciting policy keynote and panel discussion featuring national physician leaders, policymakers and patient voices.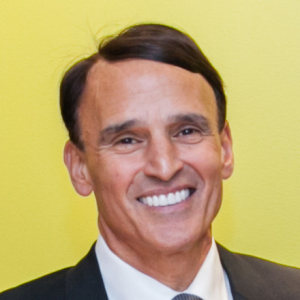 Robert Pearl, MD
Chair, Council of Accountable Physician Practices
Robert Pearl, MD, is Executive Director and CEO of The Permanente Medical Group and President and CEO of the Mid-Atlantic Permanente Medical Group. Dr. Pearl serves on the faculties of the Stanford University School of Medicine and Graduate School of Business. Dr. Pearl is a frequent lecturer on the opportunities to use 21st century tools and technology to improve both the quality and cost of health care, while simultaneously making care more convenient and personalized.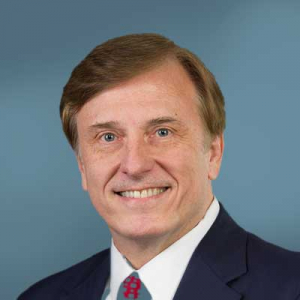 John Fleming, MD
Office of the National Coordinator, Deputy Assistant Secretary for Health Technology Reform
John Fleming, M.D., serves as ONC's Deputy Assistant Secretary for Health Technology Reform. Prior to serving at ONC, Dr. Fleming served as a Representative from Louisiana's 4th Congressional District from 2009-2017. He is an early adopter and supporter of health IT, having implemented an electronic health record in his Minden, LA practice in 1997. His public career also includes medical service in the U.S. Navy. Dr. Fleming was the 2007 Louisiana Family Practice Physician of the Year.
Dr. Fleming earned his B.S. at the University of Mississippi, and his M.D. at the University of Mississippi.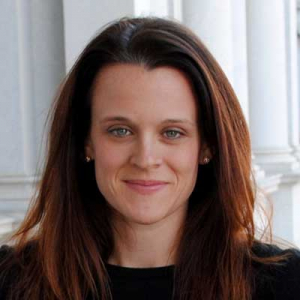 Danielle Carnival, PhD
Deputy Director, The Biden Foundation
Danielle Carnival, PhD, most recently served as the chief of staff and senior policy director for the White House Cancer Moonshot Task Force. Over her more than six years at the White House, she leveraged her technical scientific expertise to develop programs and policies to make progress on Obama Administration goals in partnership with Federal agencies and the private, academic and philanthropic sectors. This work spanned areas of health and biomedical policy, including cancer and neuroscience, science, technology, engineering, and mathematics (STEM) education, and advancing equity and promoting diversity in STEM fields, among others.
Ms. Carnival assumed leadership roles for some of the Administration's signature initiatives and events, most notably, the White House Cancer Moonshot, White House Science Fairs, College Opportunity Days of Action, and Computer Science for All and Diversity in STEM initiatives.
Ms. Carnival received her doctorate in neuroscience from Georgetown University and her bachelor's degree from Boston College.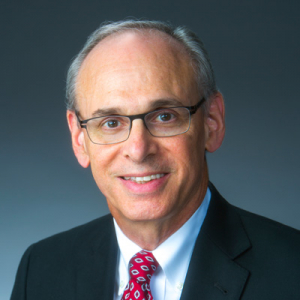 Richard Wender, MD
Chief Cancer Control Officer, American Cancer Society
Dr. Richard Wender is charged with providing oversight and guidance for the national and global cancer control programs of the American Cancer Society, including cancer screening, tobacco control, access to care, and quality of life, in addition to providing high level oversight for the Society's global cancer control efforts.
For 34 years, Dr. Wender worked as a family physician in the Department of Family and Community Medicine at Thomas Jefferson University in Philadelphia, Pa., serving as the Director of the Family Medicine Residency Program from 1985 – 1995. and Vice Chair from 1995 – 2002. From 2002 until his acceptance of his position at the Society, Dr. Wender was the Alumni Professor and Chair of the Department of Family and Community Medicine, a large, comprehensive department addressing the tripartite mission of educating future health care professionals, conducting public health and health services research, and improving care for all individuals living in the Philadelphia region through delivery of primary care services and partnership with many community based organizations. During Dr. Wender's tenure, the Department also began developing a global health program. The ultimate mission of the Department remains to improve health outcomes for all, with a particular focus on reducing health disparities. Dr. Wender has held numerous other administration positions at Jefferson, including serving as President and CEO of JeffCare, Thomas Jefferson University Hospital's physician-hospital organization and President and CEO of Jefferson Medical Care, a group of Hospital owned primary care and specialty practices.
Dr. Wender has led numerous initiatives designed to improve preventive care and chronic disease management, including being a pioneer in the Patient Centered Medical Home initiative. Much of this work has focused on cancer prevention and control. He has served as an author of numerous scholarly works including co-authoring several cancer screening guidelines. He is the first author on the recent American Cancer Society lung cancer screening guideline. Dr. Wender currently serves as chair of the National Colorectal Cancer Roundtable, an organization consisting of nearly 80 organizations dedicated to eliminating colon cancer as a major public health problem.
Dr. Wender has received numerous awards and honors, including the Laurel for Cancer Prevention Leadership from the Prevent Cancer Foundation and the St. George Medal from the American Cancer Society. In 2006, Dr. Wender was elected as the national President of the American Cancer Society, becoming the first primary care physician to serve in this capacity. While his new position will allow him to have a greater impact on the cancer burden around the world, his roots remain grounded in primary care, and he continues to provide primary care to patients at Jefferson. Through advocacy and through constructing lasting partnerships, Dr. Wender remains committed to building bridges between public health, community medicine, and primary care.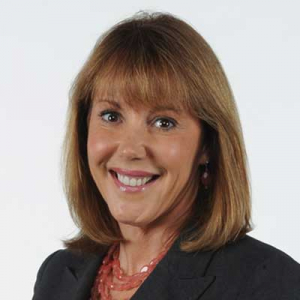 Jayne O'Donnell
Healthcare policy reporter, USA TODAY. Co-founder, Urban Health Media Project
Jayne O'Donnell is USA TODAY's healthcare policy reporter. She is also co-founder of the new Urban Health Media Project, which trains high school students in Washington, D.C. and Baltimore to report on health disparities, especially their social determinants.
An author, TV contributor and freelance writer, Ms. O'Donnell has appeared on Good Morning America, CBS This Morning, CNN, MSNBC, NPR and C-Span and been published in Woman's Day, Good Housekeeping and Parents. She has also won several awards for her work, most notably for her 1996 articles in USA TODAY on the dangers air bags posed to children. That reporting prompted many government actions including the "smart" air bags and warning labels in every new vehicle.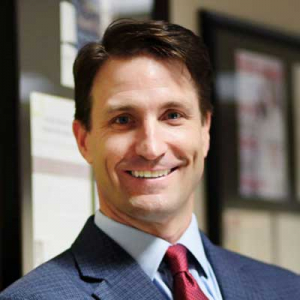 Alan Balch, PhD
CEO, Patient Advocate Foundation
Alan Balch is the chief executive officer of Patient Advocate Foundation and National Patient Advocate Foundation. He has nearly 15 years of executive leadership in the non-profit sector with an emphasis on consensus-building and collaboration. He has led numerous federal advocacy efforts on a range of issues both at the legislative and regulatory level over the years. From 2006 – 2013, he served as the Vice President of the Preventive Health Partnership — a national health promotion collaboration between the American Cancer Society, American Diabetes Association, and American Heart Association. Prior to his work with the Preventive Health Partnership,
Dr. Balch was the executive director of Friends of Cancer Research. He has served on the Executive Board of the Patient Advocate Foundation and National Patient Advocate Foundation since 2007. He also serves on numerous advisory boards and committees. He is a member of the National Committee for Quality Assurance's Consumer Advisory Council, a member of the Guiding Committee for the Health Care Payment Learning and Action Network (LAN), a member of the External Advisory Board member for the Hutchinson Institute for Cancer Outcomes Research (HICOR), a member of the Duke-Margolis Payment Reform Group, a member of the Robert Wood Johnson Foundation/Avalere Cost of Care Advisory Board and is on the Quality and Outcomes Committee for the National Comprehensive Cancer Network (NCCN). Dr. Balch also serves on the Finance Committee and the Membership Committee for the National Health Council in Washington, DC and sits on the inaugural board for The American Journal of Managed Care's (AJMC) Institute for Value-Based Medicine (IVBM).
He earned his PhD in environmental studies with a concentration in political economy in 2003 from the University of California, Santa Cruz; his master's degree in environmental sciences in 1997 from the University of Texas in San Antonio; his bachelor's degree (cum laude) in biology in 1994 from Trinity University in San Antonio.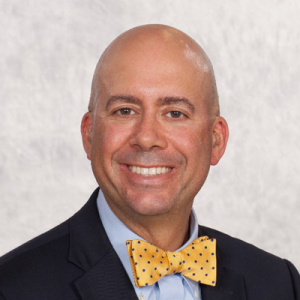 John Bulger, DO
Chief Medical Officer for Population Health, Geisinger Health System
John Bulger, DO is the chief medical officer for Geisinger Health Plan, Geisinger Indemnity Insurance Company, and Geisinger Quality Options, Incorporated. In this role, he is responsible for working with Geisinger Health System and community providers to improve the quality of medical care for people and communities.
Before joining Geisinger Health Plan in 2015, Dr. Bulger held a number of positions at Geisinger Health System. Most recently, he served as the chief quality officer, a position he held since 2011.
Dr. Bulger earned his bachelor of science degree from Juniata College in Huntingdon, Pennsylvania and his doctor of osteopathic medicine degree from Philadelphia College of Osteopathic Medicine in Philadelphia, Pennsylvania. He also holds a master of business administration from the Pennsylvania State University in State College, Pennsylvania.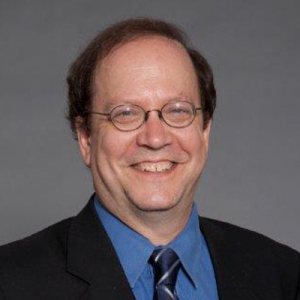 Michael Kanter, MD
Medical Director of Quality and  Clinical Analysis, Southern California Permanente Medical Group
Dr. Michael Kanter is the regional medical director of Quality & Clinical Analysis for the Southern California Permanente Medical Group. Dr. Kanter is also the executive for Quality & Care Delivery Excellence, chief medical officer of the National Permanente Federation and chair of the National Permanente Quality Council.
He oversees the following areas within Kaiser Permanente's Southern California region: quality, clinical analysis and clinical practice guidelines, utilization of drugs, medical imaging and laboratory services, health education, patient safety, physician education, research and evaluation, innovation, residency programs and physician education, purchaser engagement and marketing, as well as measurement of access and service.
Dr. Kanter has authored more than 55 articles published in peer-review journals including the New England Journal of Medicine and the Journal of the American Medical Association and authored chapters in five books.
Dr. Kanter is a frequent invited speaker for the Institute for Healthcare Improvement (IHI), National Patient Safety Foundation and other major organizations on a variety of topics, including the proactive office encounter, Complete Care, ambulatory patient safety and the patient safety net, how to improve the patient care experience, language concordance, and health disparities. He has participated in the Institute of Medicine Committee on Diagnostic Errors and the President's Council of Advisors on Science and Technology (PCAST) Systems Engineering for healthcare report on accelerating improvement through systems engineering. He is the chair of the Practice Improvement Committee of the Society to Improve Diagnosis in Medicine.
He's also a member of the Standards Committee of NCQA, the National Committee for Quality Assurance.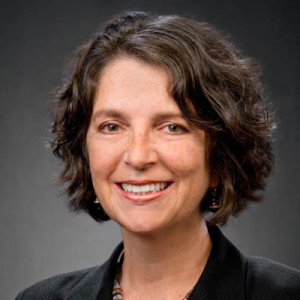 Laura Seeff, MD
Director of the Office of Health Systems Collaboration, CDC
Dr. Laura Seeff is director of the Office of Health Systems Collaboration in the Centers for Disease Control and Prevention's (CDC) Office of Director. In this position, she helps maximize CDC's collaboration between public health and the health care sector, including partnering with health care purchasers, payers, and providers to improve health and control health care costs. In her current and previous position as the deputy medical director of CDC's National Center for Chronic Disease Prevention and Health Promotion, she helped shape CDC's relationship with the Centers for Medicare and Medicaid Innovation's population health programs.
She focused much of her career on cancer control, helping develop CDC's Colorectal Cancer Control Program and representing CDC on the National Commission on Digestive Diseases, the National Colorectal Cancer Roundtable, and the National Call to Action for Cancer Prevention and Survivorship Council of Experts. She came to CDC in 1998 through the Epidemic Intelligence Service program. Dr. Seeff has authored over 50 publications.
Before joining CDC, Dr. Seeff was a practicing general internist at Emory University School of Medicine's Grady Memorial Hospital, where she established a colorectal cancer screening program and provided primary care. She trained at the Emory University School of Medicine. She and her husband have three children.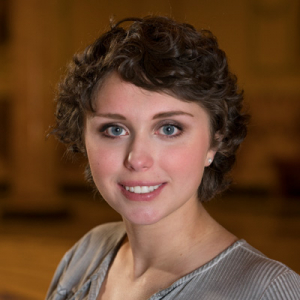 Hunter Jones
Cancer Survivor and Patient Advocate
Hunter was a 17 year old high school student when her life was turned upside by both brain and colon cancer.  Hunter has emerged on the other side thanks to the care of a team of Geisinger providers. Now a thriving college student in Pennsylvania, Hunter and is now an advocate for cancer survivors.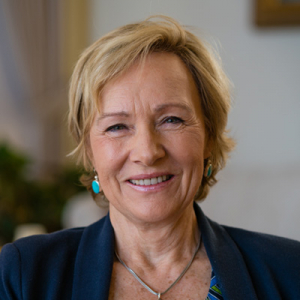 Daria Pietrowski
Cancer Survivor
Daria was easing into her retirement after a fulfilling career. She beat cancer once and was feeling great when a routine preventive cancer screening revealed that her melanoma was back. Receiving care from the integrated health care system Kaiser Permanente, Daria recovered from cancer and can't wait to share the story of how her health system saved her life.
Agenda

May 24, 2017
12:30 p.m.
Lunch
1:00 p.m.
Opening remarks by Dr. Robert Pearl, CAPP
1:10 p.m.
Featured remarks by Danielle Carnival, PhD, The Biden Foundation
1:25 p.m.
Patient stories and panel discussion, moderated by Jayne O'Donnell, USA Today
2:15 p.m.
Audience Q & A
2:25 p.m.
Keynote by Dr. John Fleming Office of the National Coordinator, Deputy Assistant Secretary for Health Technology Reform
2:45 p.m.
Featured speaker: Dr. Richard Wender, American Cancer Society
3:00 p.m.
Event closes